Hey everyone! I really want to start a series called
Five Favorites Friday
. This means each Friday I would post five of my favorite things (movies, television shows, restaurants, places, etc) for the next few weeks.. But there is a twist to this, I am inviting fellow bloggers to this each week. I will attach a list of their latest Five Favorites Friday. So, if you want to be part of this comment on the post, or tweet me and I will definitely add you to the list.
This week I am going to talk about
5
of my favorite movies.
1.
The Bling Ring
The Bling Ring came out in 2013 and I only recently watched it. I really liked the movie even though some critics said it was bad. Emma Watson and Taissa Farmiga, two of my favorite actresses, are in it. The movie is a recreation and an exaggeration of the 2009 Hollywood Hills burglaries. That was when 5-7 teenagers robbed celebrity houses such as Paris Hilton, Lindsay Lohan, Miranda Kerr, and over 50 other houses. The movie shows the stereotypical LA girl but also includes a lot of fashion and style which I loved.
2. Wild Child
Wild Child came out in 2008. It is a super cute Emma Roberts movie. It also features one of my celebrity crushes, Alex Pettyfer. This movie follows a girl (Emma Roberts) who gets sent to an all-girls boarding school in England. There is a bit of romance in the movie, but all together it is one of my favorites. I never get sick of it.
3. Clueless
This movie is from 1995 and I just can't explain it. Once you see Clueless, it will definitely be your new favorite movie. The one liners in the movie are just perfect. It takes place in California with the main character, Cher, but the ending of the movie is not what you expect.
4. Catching Fire
I am a huge Hunger Games fan. I read the books Summer of 2011 and I was completely obsessed. I would talk to anyone who would listen about how much I loved THG series. Catching Fire is the second book/movie in the series. I feel this was the best book and the best movie that came out so far. Mockingjay Part 1 was excellent but I liked Catching Fire so much better.
5. If I Stay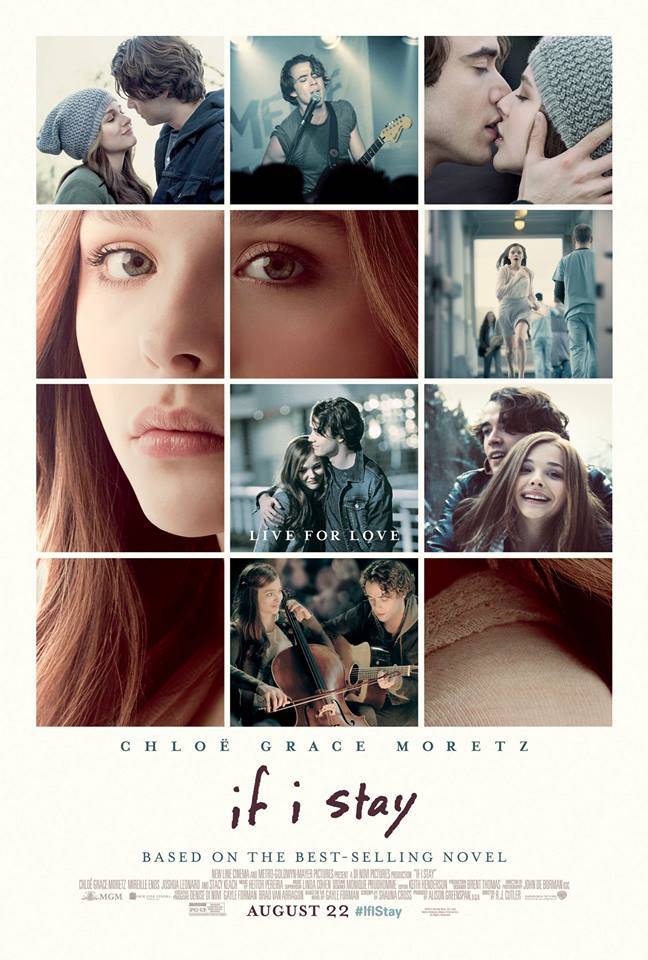 If I Stay came out a few months ago in the movie theater. It is about Mia, a teenage cellist, who gets into a car crash with her family. She has this out of body experience where she can see everything that goes on around her while she is in a coma. The movie is really movie and keeps you at the edge of your seat the whole time. I don't know if this is going to offend people, but I liked the movie way better than the Fault in Our Stars. Don't get me wrong TFIOS was good but If I Stay didn't get as much media attention on it and was equally as good.
This was the first of my Five Favorites Friday. Comment what some of your favorite
movies are. Do we have some of the same?
xx
Christina Madeleine